"Pumpkin Island is a hidden gem. Once we arrived, time stopped and relaxation began."
- Holly Clayson - Charleston, SC
"A incredible place to experience the Lowcountry at its best. When you cross the bridge, you are able to leave all worries behind."
- Aaron Eller - Mt. Pleasant, SC
"We enjoyed every single bit of beauty and home you have created here. We will NEVER forget the memories we made on this 'private island paradise'."
- The Walters - Mt. Pleasant, SC
Ready to get away from it all?
What's your pleasure?
Nestled on the coastline next to popular Kiawah Island and right on the banksof the Bohicket River, Pumpkin Island boasts a pristine natural habitat with priceless water and marsh views.
Whether you bring the whole family or a group of friends, there are tons of options for outdoor fun, including boating, tubing, relaxing on the dock and walking around the beautiful island.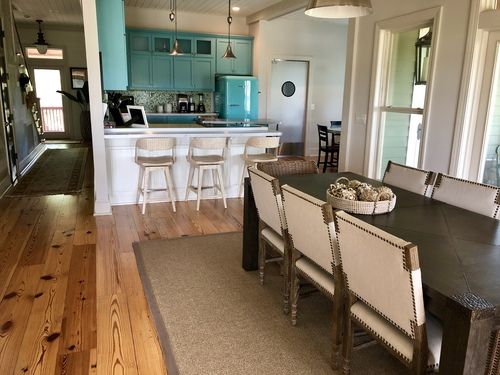 Pumpkin Island Retreat's Main House and Neil's Cottage are stunning homes both with all the modern-day conveniences and without the stress! Our home is your home during your stay.
In the South, we love a good front porch. Here on Pumpkin, our homes have wonderful open-air porches complete with comfy swings, hammocks and water views for full relaxation!